Turning minimum standards into excellence
---
by Dale Wilkins, Director of Safeguarding, Standards and Training (BSA)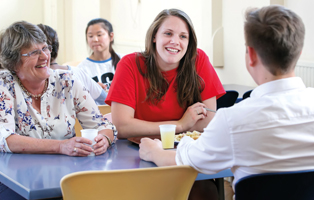 The Boarding Schools' Association (BSA) is committed to supporting everyone involved in boarding – adults and children – offering high quality guidance and training that benefits schools, their staff and, perhaps most importantly, the children and young people who board. Our primary objective is to raise professional standards and we have an extensive and diverse continuing professional development (CPD) and training programme for all staff working in boarding environments throughout the UK and beyond. 

At the heart of the training we offer are the core skills for all practitioners, especially those who are new to boarding, through 'Essentials for Boarding' for teachers, matrons, nurses, gap and graduate assistants and secretaries, as well as 'Leading a Boarding Team', 'Updates for Governors', 'Prep School Issues' and 'Preparation for Inspection'. In addition, we offer more specialised seminars on a wide range of specific issues. Large day conferences cover Tier 4, Safeguarding, Sports Injuries and Resilience Issues and we offer these alongside other regular day seminars covering topics such as mental health, gender, behaviour, international students as well as specific training designed to meet the needs of prep schools, senior schools, state schools, sixth-form boarding and international colleges. 
Central to this is a desire on the part of both the BSA and the boarding staff with whom we work to secure the very best outcomes for the boarders in our schools.  Our work is centred on the requirements of the relevant National Minimum Standards, but these are only a starting point, with member schools aiming for excellence across a range of key areas relating to the day-to-day experiences of the boarders, and also including important considerations such as policies, procedures and premises. By working together with colleagues from a wide range of schools we are better able to help them benchmark their boarding against the expectations across the wider boarding sector.
Alongside our day conferences and seminars we run an accredited training programme, offering certification to boarding practitioners. At its core is the BSA Advanced Certificate Course. Based over two years, this course looks more deeply into Pastoral Care (Part 1) and then Boarding Management (Part 2) or Health & Development (Part 2), including specialised courses for school nurses and  school matrons. The 16 courses each year are led by the BSA team, supported by very experienced tutors from member schools and specialist presenters who cover online safety, mental health, strategic management and other issues critical to working in boarding. 
We also run the BSA Diploma Course twice a year for experienced boarding staff, offering further steps towards senior leadership, and the very popular Certificate in International Boarding for staff working with young people from overseas. An expanding INSET and consultancy programme enables further spread around the UK and into Europe and beyond. 
We are constantly seeking new areas of interest and responding to the needs of the sector. In 2017 we introduced specialist seminars on General Data Protection Regulation in anticipation of the new laws that came into force in 2018, working closely with solicitors Barlow Robbins. Our safeguarding portfolio continues to grow, and we deliver bespoke content focused on the boarding environment in a range of day seminars and also within our member schools, which this year has been expanded to include a webinar programme.
We also run a guidance helpline, receiving calls and emails on a wide variety of topics from member schools, and helping them deal with compliance issues and move towards best practice. A Member Services team focuses on ensuring that we are best placed to support the whole range of members, from schools which are exclusively boarding to schools with just a few boarders. This has recently been enhanced by our regional forum meetings in all parts of the UK. BSA Chief Executive Robin Fletcher and I are frequent visitors to member schools either for visits, Forum meetings, training or consultancy, with the latter increasingly including elements related to the development of boarding facilities.
BSA is committed to the continued development of best practice in our boarding schools and to securing the best outcomes for every boarder.