The benefits of state boarding
---
by Will Chuter, Head of Cranbrook School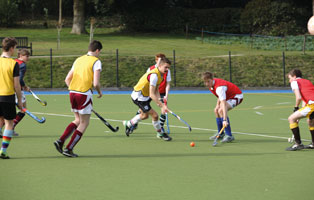 If you are looking for affordable boarding and a cracking all-round education for your children, you need look no further than this small group of effective and indeed, cost-effective schools. Put simply, parents of children at state boarding schools pay only for the boarding fee – broadly £11,000 to £18,000 per year – receiving in return a top-flight education and boarding experience.

Boarding in state schools is treasured as a distinct and special part of what we offer. The quality of accommodation in Cranbrook's six boarding Houses matches what I have experienced in some of the nation's very best independent boarding schools. Equally, the pastoral care from resident and visiting staff is excellent – the team is as dedicated and skilled as any I have worked with. This is all underpinned by a strong House identity – at Cranbrook, a pupil's own House is the best in school, and for me this has always been the litmus test for a successful boarding culture.
Co-curricular activities
Happy boarders are usually busy boarders, and state boarding schools tend to offer a far wider array of co-curricular activities than their day counterparts. It is typical to find a thriving CCF and a popular Duke of Edinburgh's Award scheme, both providing outstanding opportunities for personal and leadership development. These are usually combined with rich musical, theatrical and sporting programmes that give the whole school a constant buzz. Consequently, facilities have to be excellent. At Cranbrook, we have a performing arts centre, sports hall, astroturf, theatre, swimming pool, 70 acres of sports pitches, and much more.
State boarding schools cater for the needs and interests of every child. Weekends are full and there are many opportunities for trips, socialising and fun. Lifelong memories and friendships are made. The boarding community in a state boarding school is diverse, with British boarders making friends for life with overseas boarders, as well as with the local day pupil population. This, combined with relative freedom from their parents for days or weeks at a time, allows pupils to build the resilience and independence they need to become healthy and happy young adults. Character education has always been at the heart of state boarding.
Adding value to academic progress
Boarding also develops pupils who are fulfilled and successful in their work, and it has been shown to add value to academic progress. This is almost certainly because we have more time with our boarders than our day pupils and can work longer with them to develop effective study habits and use of prep time. Outstanding tutoring in the House itself by members of staff who know and understand their charges well supports this. For higher education, selective state boarding schools will regularly field large numbers of serious contenders each year for Oxbridge and medical, veterinary and dentistry schools and other leading universities in the Sutton Trust 13 or Russell Group.
One of the best ways to find out about state boarding is to go to the BSA State Boarding Forum's website at www.stateboarding.org.uk Or why not come and find out for yourselves! We are extremely proud of our pupils and what we have to offer and would love to meet you.