Wells Cathedral School
The Liberty, Wells, Somerset, BA5 2ST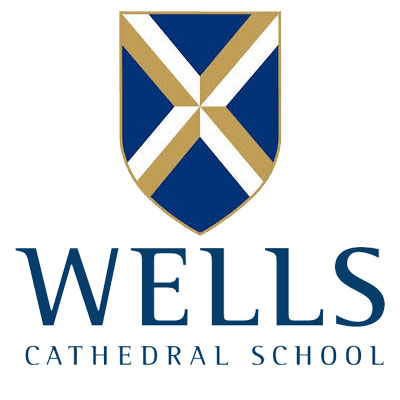 Wells Cathedral School welcomes families from the Armed Forces from all over the world. We are a family-orientated co-educational boarding and day school for 2-18 year olds which provides an all-round education alongside world-class Specialist Music and Chorister training. Founded in AD 909, Wells is among one of the oldest schools in Europe with stunning medieval halls, beautiful Georgian boarding houses and a state-of-the-art 21st century concert hall. Located in the heart of the medieval, cathedral city of Wells and surrounded by wonderful countryside, our children can enjoy the fresh air, green fields, open spaces and freedom in a safe environment.

Founded over 1,111 years ago, Wells Cathedral School is a family-orientated, co-educational boarding and day School for 2-18 year olds. The School provides an all-round education alongside world-class Specialist Music and Chorister training. The School's mission is to inspire every individual pupil to nurture their talents in a vibrant, creative, spiritual and stimulating environment to become a responsible global citizen.
Perfectly located in the heart of the medieval City of Wells, in the beautiful surroundings of Somerset, the School offers a great balance between rural and city life with easy access to Bristol Airport, and Bath and Castle Cary train stations.
Wells provides an innovative and bold curriculum with an Integrated Arts Programme, Modern Foreign Languages, STEM, a Specialist Music Scheme and a Specialist Maths Scheme. They offer over 25 subjects at GCSE and A level and the Extended Project Qualification (EPQ). Sport is an integral part of the School's overall education with numerous pupils gaining representation at county and national level. The School won the 2020 award for Independent School of the Year for Performing Arts. It was also shortlisted for Co-ed School of the Year in the ISOTY Awards 2021 and Highly Commended for Pre-Prep School of the Year in 2022.
The School is unique in being one of the four Specialist Music Schools in England but within the setting of an independent school. This allows them to cater for musicians of exceptional talent on specifically designed programmes that put music at the centre of the pupils' daily school routine, but it also enables them to provide a very broad range of musical opportunities for those who pursue music as a hobby. All pupils, specialist or not, can enjoy the excellent music tuition available.
Over 90% of Wells' pupils secure places to one of their first two choices of university. Over 60% to Russell Group, 5% to Oxford or Cambridge, around 25% to one of the world's leading music conservatoires with a 100% success rate for musicians applying to conservatoires.
The School's ancient motto esto quod es – "Be what you are" – succinctly and powerfully represents the school's belief in the individuality of each pupil. They want them to grow and become the very best version of themselves that they can be. They encourage each and every Wellensian to be curious and open-minded, to develop their character in a positive way, and to nurture existing passions as well as discover new ones. Wells encourages everyone to live up to their core values (Creativity, Aspiration, Responsibility and Endeavour – "CARE") and their ancient motto ("Be What You Are"). The Head Master's message underpins everything: "Care and be kind to each other, and to others."
"An excellent school" – Good Schools Guide.
"Throughout the school, pupils develop an enthusiasm towards their learning, apply their knowledge confidently and articulately and achieve well academically" – ISI Report