Strathallan School
Forgandenny , Perth, PH2 9EG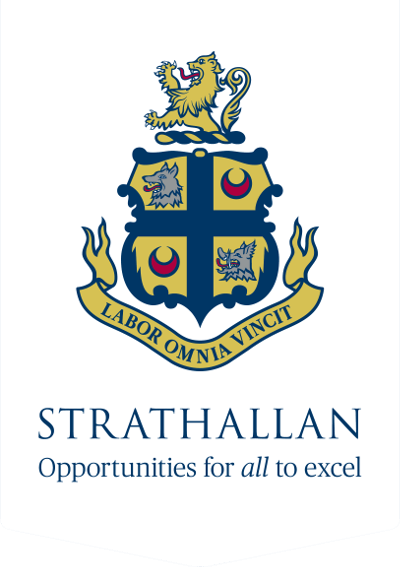 For over 100 years we've done things our way at Strathallan. Our 153-acre campus is home to some of the best facilities in the country, and our tailored curriculum of Highers, Advanced Highers and A-Levels is the broadest available at a Scottish co-educational boarding school. Whatever you're interested in, you'll find a place for it at Strathallan.

Strathallan's aim has always been to bring out the very best in every pupil, and our non-selective admissions policy means we get to welcome some truly remarkable young people. Some go on to become Olympians and play sports for their country, others excel academically or artistically, and everyone is given the opportunity to find their place to shine.
ACADEMIC EXCELLENCE
We strive for excellence in everything we do and academically our ambition is to inspire a lifelong enjoyment of learning for learning's sake. Our flexible curriculum and innovative teaching means we can support every pupil, whatever their ambitions and style of learning. Our leavers go on to Oxbridge and Russell Group universities, international study, work placements, the Armed Forces and professional sporting careers, and in 2021, 88% of leavers took up places at their first choice institution.
GLOBAL COMMUNITY
Strathallan is a friendly, welcoming place with a strong sense of community. At their most recent inspection, The Care Inspectorate rated Strathallan a Grade 6 (Sector Leading) Excellent for the Quality of care and support. It's an outstanding environment in which to learn and each pupil is encouraged to explore their talents and realise their potential. We make the most of our self-contained, rural location every day, but at our core, we are a truly international community with pupils and alumni around the globe. This diversity of community and experience means Strathallians leave our school with the maturity and cultural intelligence to succeed, wherever they go.
OPPORTUNITIES FOR ALL TO EXCEL
Our pupils find confidence in themselves at Strathallan. They have the freedom and space to develop their own skills in an idyllic environment with the support of a close, caring community. We believe that learning outside the classroom bolsters success inside the classroom, and it's this holistic approach to education that leads to a rich diversity of pupil experience and consistently exceptional achievements. We ensure there is something for every one of our pupils, and any parent choosing Strathallan will quickly realise that their child will be known here – for who they are, for their individual abilities and for their potential. Young people leave Strathallan with the skills and knowledge to succeed in their chosen career, and the confidence to make their mark on the world.
"I look back at my time at Strathallan with fondness. The quality of education in the classroom, in the creative arts and on the sports field was of the highest possible level. With Strathallan on my CV there are no doors that are not open to me."
Former pupil