St John's College
Grove Road South, Southsea, Portsmouth, Hampshire, PO5 3QW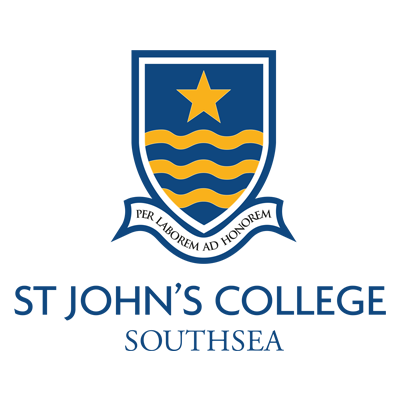 St John's College is an co-ed independent day and boarding school for children aged 4 – 18, located in the heart of Southsea. At St John's College, we pride ourselves on the academic success of each individual student and our outstanding pastoral care. We are a Christian school but an inclusive community, welcoming students of all beliefs.

With residential options for children from 9 to 18 years old, our boarding community is made up of around fifteen nationalities. Our boarders benefit from the stability of a regular routine with dedicated time for academic work and can easily join in the wide range of co-curricular activities.
Service Families
Located in the naval city of Portsmouth, St John's College has a long and established history of educating students from service families. Through our excellent pastoral system, we ensure that students settle in well and quickly adapt to boarding life. We are proud of our ability to guide and mentor our boarders through their studies and have an excellent tradition of helping them get into the very best universities.
International Boarding
We believe that experiencing a British boarding school is an excellent stepping stone for independent living at university and beyond. At St John's College, we provide a traditional British education offering a wide-ranging curriculum and our 'Links to University' programme offers flexibility to prepare international students to take A Levels or an International Foundation Degree in readiness for university.