St Edmund's School Canterbury
St Thomas Hill, Canterbury , Kent, CT2 8HU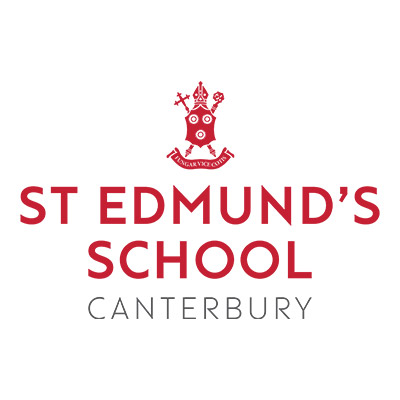 St Edmund's is a dynamic co-educational 3-18 day and boarding school. Our pupils benefit from a caring and supportive environment, high-calibre teaching and a holistic educational approach that seeks to develop creativity, leadership qualities and original thinking. A broad academic curriculum and extraordinarily diverse co-curricular programme enable pupils to find their path and grow to 'be all they can be'.

Established in 1749, St Edmund's combines respect for tradition and history with a fresh, engaging and forward-thinking attitude to the education of young people. Our approach is focused on the unique abilities and needs of individual pupils. All our pupils are valued for their contribution to the school and we take great pride in their successes.
Creativity flourishes here. Our Drama, Music and Art departments are renowned for their outstanding achievements. However, creativity is celebrated across the whole curriculum, as innovative teaching and small classes encourage pupils to think independently and express themselves with confidence and originality.
The school has a long-established reputation for outstanding pastoral care. We believe if pupils feel happy, secure and supported at school they will naturally benefit from our outstanding educational opportunities and enjoy the wealth of stimulating extra-curricular activities on offer.
We also look to develop the whole person. Our dynamic sports provision, extensive activities programme and exciting range of outdoor education opportunities enable pupils to develop vital qualities such as leadership experience, inter-personal communication, the ability to work in teams and empathy for others. In consequence, our school produces remarkable young people. Pupils leave St Edmund's as assured, articulate, thoughtful individuals who possess a strong social conscience.