Richard Huish College
South Road, Taunton, Somerset, TA1 3DZ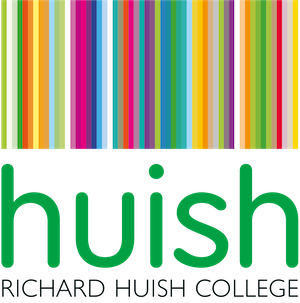 Huish is more than a Sixth Form College. Rated as Outstanding by Ofsted, it is a place where you can expand your horizons and develop your future among like-minded people. Huish provides exceptional education and training through the delivery of a holistic academic and vocational curriculum to students from across the country and internationally.

WELCOME TO RICHARD HUISH COLLEGE
Based in Taunton, Richard Huish College delivers high quality education to over 2,000 students a year and is one of only a few State Sixth Form Colleges in the country to offer boarding accommodation. Oak House offers an independent living experience in preparation for university and life beyond. The purpose-built student accommodation is just a short walk from the College campus.
At Huish we offer a wide range of A Level courses, Vocational Courses and Apprenticeships to students aged 16 to 19. Huish is an exciting and vibrant place to study and probably very different from your school. It is an excellent step towards your future university or working life. All students are encouraged to develop independent study skills and we are committed to supporting you to achieve your goals.
We have a specialist tutoring system especially designed to help you settle into College life and offer you expert support and guidance which covers progression and employability, study skills, monitoring reflection, and health and wellbeing. All students will have the opportunity to become involved in the Huish Enrichment programme, where students value the skills, knowledge and most importantly, the fun that enrichment provides through its social, cultural and recreational experiences.