Pangbourne College
Pangbourne, Reading, Berkshire, RG8 8LA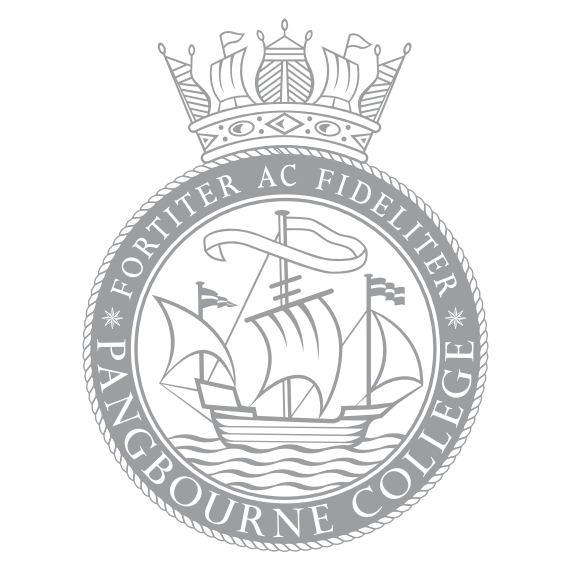 Pangbourne College – a community where the individual matters
Founded in 1917 by Sir Thomas Lane Devitt as 'The Nautical College', the school was founded as a training ground to produce high quality officers for the British Merchant Navy and prepare boys for the rigours and demands of life at Sea. Links were quickly established with the Royal Navy, and from its foundation the pupils wore the uniform of the RNR Officer Cadets.
Pangbourne College now is a thriving, co-educational day and boarding school which is home to 461 boys and girls aged 11-18.

Pangbourne today
Pangbourne offers a challenging all-round education for girls and boys. We embrace academic rigour and a diversity of sport, music and extra-curricular activities, in a small school environment where every child can shine. In fact, our most recent ISI Inspection rated the school as 'excellent' in all areas.
Set in 230 acres of Berkshire countryside, to the West of Reading, just minutes from the M4, the College provides a superb quality of life in a designated Area of Outstanding Natural Beauty.
Running through the heart of everything we do are the seven Flag Values: Kindness, Selflessness, Moral Courage, Initiative, Industry, Resilience and Integrity.
The principal aim behind all of Pangbourne's activities – whether academic, sporting, musical or extra-curricular – is to develop one or more of these values. Students take pride in being part of the College and are made to feel involved and valued in its close-knit community.
Harnessing our traditions for personal development
We continue to harness some of our naval traditions. Pupils wear the No2 naval uniform for their day-to-day uniform, and the formal No1 uniform for major College events. We've also retained nautical references to Divisions, Mess Hall and Musters. However, most important is our ceremonial tradition of marching parades. These are held during 'College Sundays' and other significant events such as Remembrance Day.
Our parades are key to the community of our school. They bring together pupils, parents, staff and alumni (Old Pangbournians) but most importantly, they demonstrate key skills of teamwork, leadership and discipline; all skills which prepare our pupils for life beyond Pangbourne.
Why Pangbourne?
We're a small school with no intention of increasing pupil numbers above 500. This enables our teachers to provide one-to-one support for pupils of all abilities, so they can achieve their full potential.
Full boarding is available with an active schedule of activities throughout the week and over the weekends.
Rated as 'excellent' in our most recent ISI inspection, you can be confident that your child will enjoy an excellent academic and co-curricular programme.
To find out about more, visit: www.pangbourne.com or contact: admissions@pangbourne.com
About the author
Thomas Garnier, Headmaster, Pangbourne College
Thomas Garnier has been Headmaster at Pangbourne College for more than 15 years, having previously been Head of Boarding at Abingdon School and an Officer in the Royal Navy.