Mayfield School
The Old Palace, Mayfield, East Sussex, TN20 6PH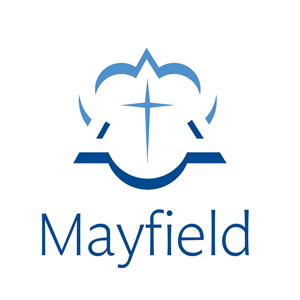 Mayfield is a leading independent boarding and day school for girls aged 11 to 18, set in the beautiful and easily accessible Sussex countryside, within an hour of central London. Described by the Independent Schools Inspectorate as "outstanding" and by Country Life as "one of the finest schools in the land", a Mayfield education combines academic excellence, breadth of opportunity and exceptional pastoral care.

Mayfield School is successful in unlocking and developing the unique potential and talent of each girl in an inspiring learning environment. Every pupil is accepted for who she is and we instil in her the confidence to find her strengths and build on them. Academic excellence is achieved through an innovative curriculum, which encourages questioning, reflection, creativity and the freedom to learn from mistakes. Whilst Maths and Science are amongst our most popular and successful subjects at A Level, we have a first class reputation for creativity and excel in the creative and performing arts.
Mayfield encourages equally the intellectual, creative, physical, emotional and spiritual development of each pupil. Academic study is complemented with a rich and diverse variety of activities beyond the classroom. From dance to debating, drama to music and a full programme of sporting opportunities including cricket, fencing and top class equestrian facilities on campus, girls are challenged and supported to realise their full potential, endowing them with a lifelong love of learning and the opportunity to grow as individuals. The School's ethos reflects its Catholic heritage and fosters integrity, generosity, compassion and courage within an inclusive community, which welcomes all.
Mayfield girls progress to prestigious universities including Oxford and Cambridge, and increasingly to the US and Europe, to study a wide range of subjects. Just as important as academic success, girls leave Mayfield with enduring friendships, open minds, strength of character and the lifelong support of a global community. The values, skills, aspiration and resilience we nurture in the girls prepares them to respond to the opportunities and challenges of the 21st century and to make a positive difference in the world.