King Edward's Witley
Godalming, Surrey, GU8 5SG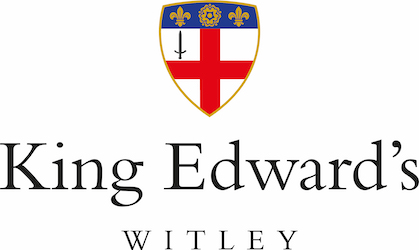 Your son or daughter's school can feel as warm and welcoming as home. It can be their springboard to a lifelong love of learning; it can nurture confidence, foster collaboration, and prepare them for life in a multicultural world. Most of all it can help them discover who they are. This is King Edward's – a co-educational school (ages 11 to 18) shaped by generosity of spirit, not by background.

Pupils thrive at King Edward's. We encourage them to be the best versions of themselves because individual achievement and personal growth count for more than league tables.
Our culture of thinking and enquiry runs deep. Here, a child's natural curiosity prompts exploration of ideas without fear of failure. We encourage them to set their sights high – to be ambitious in their learning and in their desire to do better. We set them up for a life of discovery.
Relationships come first at King Edward's. The House system and its supportive pastoral networks are at the heart of school life. Within each House, strong family connections blend boarders and day pupils into a single team. For us, diversity has been a strength ever since our foundation in 1553. While most of our 400 pupils are local, we attract international pupils from more than 40 countries. They teach us what it means to be part of the wider human family.
On our leafy, 100-acre site amid the Surrey Hills we have space for all the sport, drama, music, hobbies, and intellectual pursuits a young mind can take. King Edward's is a wonderfully safe place for youthful adventure and curiosity.
Pupils leave as independent free-thinkers – agile, motivated and self-disciplined. The creative, entrepreneurial thinking they developed here gives the next generation of inventors, designers and problem-solvers the ability to grasp life with both hands.