Finborough School
The Hall, Great Finborough, Stowmarket, IP14 3EF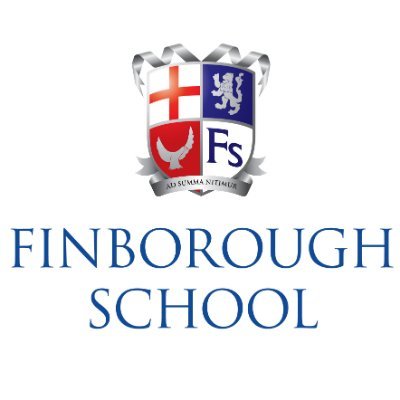 Set in the beautiful rolling Suffolk countryside, Finborough School nurtures the development of a strong character through a culture steeped in the Seven Habits of Highly Effective People coupled with our unique 'Learnability' approach and determination that 'better never stops'. Our students are inspired to be the best version of themselves in the classroom and across all aspects of their rich and expansive school life

Why 'Better Never Stops' at Finborough School
Our students are inspired to flourish across all aspects of their expansive school and boarding life. Their richness of experience, building a resilient positive mindset and perpetually amplifying their academic, sporting and creative achievements.
The most formative years of their lives create a momentum where the balance of self-belief and reflection ensures confident individuals emerge ready for a fast-changing world of opportunity.
Culture and Character
We equally balance the importance of academic achievement with the development of a strong positive character, opening up future opportunities for our students and allowing them to shine in any situation. The culture of the school is perpetually positive, yet we are all relentlessly challenged to be our best and to be independently driven to keep getting better.
Facilities
Excellent facilities, boarding accommodation and amazing staff are the foundations upon which our students build their own success. They thrive as independent motivated young people amidst a culture where leadership for life is immeasurably valued and celebrated.
We have experienced an exceptional period of growth enabling extensive investment in our buildings and facilities, from our new Science, Art and Design Building to incredible sports facilities and opening in Spring 2021 our wonderful new Pre-Prep Learning Centre with outside forest learning space, including amazing tree house classrooms.
Academic Excellence
Our students make outstanding academic progress enjoying a rich and diverse curriculum. Our 'Learnability' approach supports every individual to become a perpetually better student, always reaching for their best and inspired to pursue the highest achievement aspirations. We have brought together a hugely talented team of teachers who revel in their work with highly motivated students creating a maelstrom of academic success across all parts of the school.
Sixth Form
At the top of our school our Sixth Form students gain places at the best universities, including Oxbridge, studying a wealth of subjects from Medicine and Veterinary Science to Law and Architecture. They enjoy a brand new Sixth Form Study Centre and Common Room, setting them apart from the rest of the school, contrasted with a plethora of opportunities to engage as role models and leaders across the school community. The level of individual support for them to achieve their best and reach their goals is unsurpassable.
Sporting Success
In Sport we are regularly victorious in regional and national competitions. Multimillion-pound investment in state-of-the-art facilities and high-level coaching ensures all of our students are athletically nurtured, developing their health, fitness and sporting skills. Those who demonstrate particular talent are provided individual programmes, coupled with an incredible level of support to enable them to develop their talent. This continuum extends into our Sports Professionals Programme at the top of the school guiding exceptional young men and women towards top sporting careers.
Creativity and Confidence
Our students excel in the performing arts with a rich array of opportunities across music, dance and drama. From orchestra to award winning choirs and productions that never cease to amaze. Music is endemically popular with students having access to the latest technology for compositions and recording. This appeal is universal across the performing arts with our students theatrical and dancing talent receiving unparalleled plaudits.
The creative arts are also hugely popular supported by a new facility opened in September 2020. The creativity that emanates from our students is breathtakingly spectacular across the spectrum of Art and Design.
Always Active
There is so much for our students to engage with from working out in our state-of-the-art gym to kayaking on the river that runs through our extensive grounds. From Duke of Edinburgh's Award to Den building in our woods the opportunities are endless. Skiing in Italy, mountain climbing and an extensive array of trips and visits at home and overseas enthuse and excite our students, igniting a lifelong passion for adventure and the confidence to explore beyond their limits.
Excellent Eats
We need to fuel our growing children and young adults, and our kitchen prepares and serves an incredible standard of food, which expands their nutritional horizons as they experience new tastes from across the world. The bespoke approach we take ensures the needs of any students with special dietary considerations are seamlessly catered for by our exceptional team of Chefs.
Home from Home
If you are serving in the Forces, you want to be confident that your children are happily engrossed and enjoying their school and boarding life. The opportunity to be bombarded with stories of all they have experienced and achieved gives the confidence that they could not be in better hands. Our experienced Boarding Team is outstanding, making every child and their parents feel part of a wonderful extended family. Our Boarders reside in newly renovated rooms all with great character and equipped with en-suite bathrooms. They enjoy a daily laundry service and are supported to organise and care for all their possessions. Common rooms are open engaging spaces where they can relax and have fun forming friendships that will last a lifetime. Our resident students have so much to do with a rich activity programme across weekdays and weekends and access to all the facilities and open spaces we are so fortunate to have at the school.
Communication and Connection
Keeping in contact and up to date with your children from anywhere in the word is something we take exceptionally seriously whether it is a weekly catch up with a member of boarding staff, frequent updates from teachers and the ability to enjoy a video call at your convenience. We have invested in highspeed internet connection supporting best learning and the ability to stay connected with home for our boarders.
In simple terms we want serving parents to be able to get on with their lives enjoying regular updates that give that much need confidence they are having a truly brilliant school life.
Best Preparation for Life
Finborough is a genuinely unique learning family, where our culture blends ambition and drive for academic success equally with the development of strong positive character founded on great personal leadership. We really believe these are the foundations for the 'best preparation for life'.
Using the tools of 'Learnability, The Seven Habits of Highly Effective People and the 'better never stops' mentality driven by a well-developed 'growth mindset', our students are characteristically deeply personable, kind, confident and committed to their goals. These traits are coupled with stellar interpersonal and communication skills required for the fast-changing world of opportunity we all live in.