City of London Freemen's School
City of London Freemen's School, Ashtead Park, Ashtead, Surrey, KT21 1ET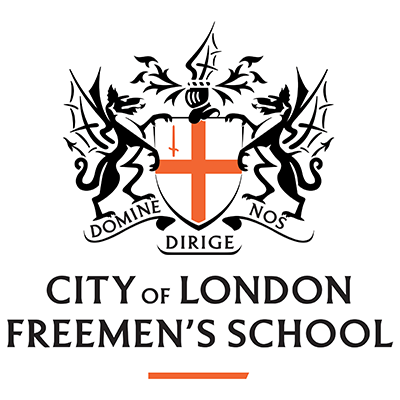 City of London Freemen's School has been a co-educational day and boarding school for pupils aged 7-18 for over 90 years. Located in the heart of the beautiful Surrey countryside, yet only approximately 30 minutes from Heathrow and Gatwick Airports, a 30 minute train journey from Central London.

Freemen's is academically selective and is a leading co-educational day and boarding school. We have a unique mix of students at Freemen's with many pupils coming from local independent or state schools, while others come from further afield. We provide them all the same friendly, warm welcome. Over the last few years, our exam results have gone from strength to strength with record results at both A Level and at GCSE. The majority of students from Freemen's continue their studies at Russell Group Universities with a significant number of students securing a place at Cambridge or Oxford each year. Although the academic is the 'bread-and-butter' of life at Freemen's, we provide a truly holistic education for the young people in our care and the School is rightly proud of the high standards achieved in sport, music and drama and by the range of enrichment opportunities available to pupils in the school. The School is one of three independent schools managed by the City of London Corporation (City of London). The City provides financial support in the form of bursaries and scholarships. Other links with the City of London and the Livery Companies are strong. Freemen's is a forward-looking school with an ambitious agenda to support its pupils' development.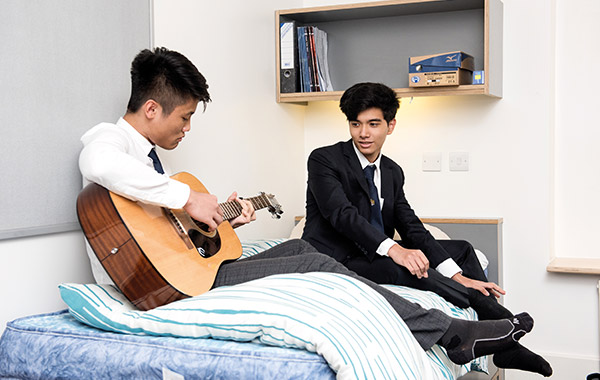 Freemen's purpose-built, co-educational Boarding House (Walbrook) opened in 2014 with spaces for 60 students. Each student has a spacious bedroom (some single, others shared) sharing bathroom facilities with up to ten other students in one of six apartments or pods. There are large social areas where all members of Walbrook can meet and socialise, play snooker or table football, watch TV, sing karaoke or take part in the range of scheduled Boarding House activities. There are also kitchens and a laundry for students to use should they wish. Walbook is a home-from-home for pupils in years 9 to 13, providing a safe, happy, family-lie environment in which pupils and staff work together to promote a positive and supportive atmosphere which encourages success in all aspects of School life, which may explain why boarders tend to perform slightly better at exams than day students. Freemen's is a diverse school and welcomes students from across the world. Current and recent students have the following nationalities: American, Australian, Belgian, British, Canadian, Chinese, Czech, Danish, German, Hong Kong, Indian, Irish, Japanese, South Korean, Lithuanian, Malaysian, New Zealand, Norwegian, Portuguese, Romanian, Russian, South African, Spanish and Sudanese. Currently about 90% of students are British.