Christ's Hospital
Horsham, West Sussex, RH13 0YP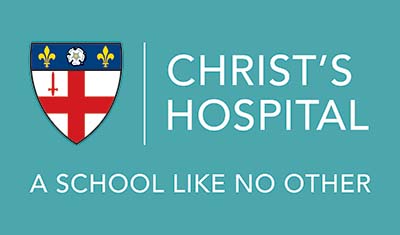 If you want a school with the 'wow' factor in abundance, look no further than Christ's Hospital.
Christ's Hospital offers its pupils something very rare in UK independent education. The School is one of only four co-educational full boarding senior schools in the country. The advantage of full boarding is that all pupils stay at school twenty-four hours a day, seven days a week.

The Christ's Hospital campus is nothing short of majestic. From the moment you arrive you'll see that it is a very special place. Sweeping sports fields, beautiful buildings and our spectacular Quad are immediately visible.
The School has 16 boarding houses, two Upper Sixth Form residences, its own purpose-built theatre, modern sports centre, music school and art school.
What is so special about Christ's Hospital is the extent of the resources on offer: 24/7 teachers, supported prep sessions, a broad range of activities including societies like the medics group to help with university applications as well as extensive and impressive sports facilities. When pupils start at Christ's Hospital they are encouraged to join in and to have a go, to discover new hobbies, to make use of the wonderful facilities on site and to ensure they get the most out of their time at the School.
The School is unashamedly academic – with 98% of pupils moving on each year to the leading universities in this country and abroad.
Pupils' fees are assessed according to family income, so that it is a child's ability and potential to benefit from a CH education that determines their selection. This results in a social and cultural diversity that enriches our school community and offers our pupils a unique experience.
View our latest school video here.