Boundary Oak School
Roche Court, Pook Lane, Fareham, PO17 5BL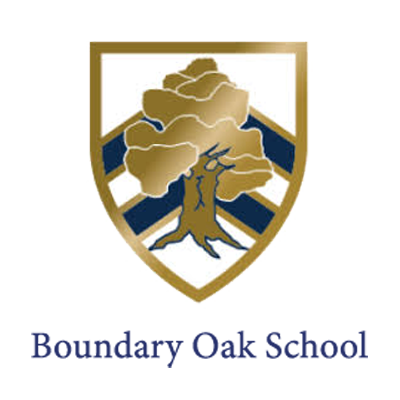 Boundary Oak School thrives as a happy and successful co-educational school for children aged 2 – 16 years. Set in the heart of Hampshire, nestled in 30-acres of quintessentially English countryside, the outdoors plays a huge role in providing our pupils an awe-inspiring setting; a canvas that can only inspire.
The broad curriculum allows pupils to develop their intellectual curiosity, freedom of thought and expression, while the idyllic setting ensures every child at Boundary Oak has a childhood that is every parent's dream.

At Boundary Oak School, we strive to give our pupils an innovative and tailored education through the broadest curriculum possible. We want our pupils to be happy and successful and through the personalised learning we provide, every pupil is supported within a familial community that fosters an enjoyment of learning. We want children to believe in their own gifts and abilities, encouraging them to flourish as they enjoy the richness and variety of their education. Through a growth and excellence mindset, we equip pupils with the foundation and skills in which to be critical thinkers, problem solvers, imaginative and innovative, leaving us with broad horizons.
We are fortunate to have the site which we do; we certainly make the most of it, with the children out and about at every opportunity, playing in their free time, doing games, or outdoor learning. The learning that takes place at Boundary Oak happens organically; we believe school subjects should not be restricted to the classroom but be brought to life in every aspect of our lives.