Barnard Castle School
Newgate , Barnard Castle, County Durham, DL12 8UN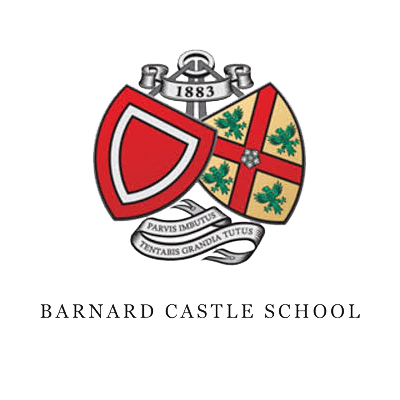 Barnard Castle School is committed to providing an outstanding educational experience for girls and boys from the local area, throughout the United Kingdom and the world.

Grounded in Christian values, we provide an environment where each child is nurtured and encouraged to develop to their full potential. We celebrate success within and beyond the classroom in a close community, bound by a spirit of endeavour, compassion and enjoyment in everything we do. We believe that girls and boys learn to live and work together best in an unpretentious, open and respectful atmosphere, as befits our school's foundation and values.
We provide a broad and balanced curriculum for all, promoting academic rigour and the rewards of endeavour, the wonder of discovery and the richness that comes from an aptitude for life-long learning. Equally essential to the success of our girls and boys is the development of confidence, integrity, resilience and teamwork, which are learned in a range of sports and a wealth of cultural and co-curricular activities. Pupils also learn a sense of duty, selflessness and the importance of community.
Our nurturing environment ensures that every child will find her or his niche here and have the opportunity to embrace new challenges in an atmosphere of supportive encouragement. We believe in giving our pupils space to enjoy their childhood without pressure to grow up too quickly. As they progress though the school, pupils develop and exercise leadership in a caring, collaborative and dynamic relationship with their peers, teachers and house parents. Read more here: Barnard Castle