Wells Cathedral School partners with Bath Rugby
---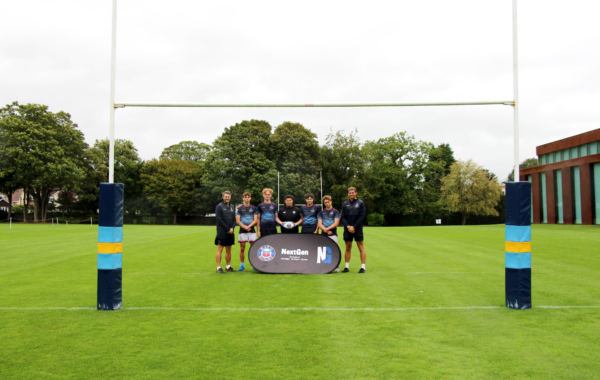 Wells Cathedral School is delighted to announce that it has partnered with Premiership Rugby Union side Bath Rugby as part of their Schools Partnership Programme.
Lasting for the 2023/24 rugby season, the partnership opens up huge potential opportunities for the School, its pupils and wider community.
The School's rugby teams will benefit hugely, receiving top flight coaching from the Bath Rugby coaching team, to complement the work of the School's expert coaches. Beyond this, Wells Cathedral School pupils will receive additional opportunities such as a Q&A with firstteam players, a visit to Bath Rugby's training base at Farleigh House, and much more.
Further events will be announced in the coming weeks, including a Bath Rugby Club Roadshow, a Girls' Rugby Masterclass, and a 2024 Summer Rugby Residential. Tom Webley, Director of Sport at Wells, comments:
"We're absolutely delighted to be partnering with Bath Rugby. As a school that promotes both participation and excellence in sport, this partnership will give opportunities for all of our pupils to gain a love for playing rugby, while further developing our elite performers. This partnership is a real statement of intent for our sports programme to reach even greater heights in the coming years."
Alex Cheng, Somerset and Bath Regional Rugby Development Officer at Bath Rugby, says:
"I am thrilled to embark on this coaching journey at Wells Cathedral, and I can't wait to inspire and be inspired by the incredible talent and potential of the players."
Founded in AD 909, Wells Cathedral School is one of the world's most historic and celebrated schools, offering excellence in academic, sporting and creative pursuits for pupils aged 2-18. In 2023, the School received the highest possible rating of "Excellent" for pupils' academic and personal development, and won "Most Inventive Sports Programme" at the prestigious Muddy Stilettos Awards.