Top of the Somerset Table for Taunton Prep School students
---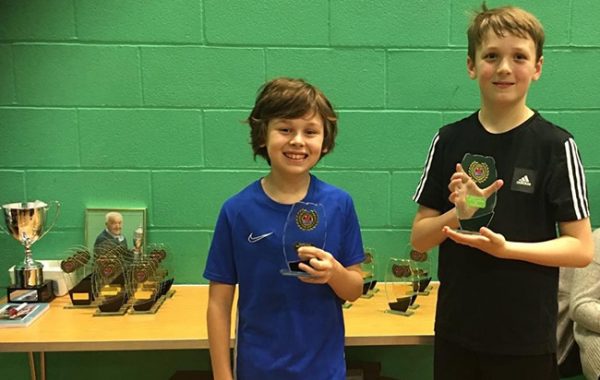 Taunton Prep School student Joshua Smith was crowned U11 County Champion at the recent Somerset Table Tennis Championships, with fellow student Jake Maloney claiming 2nd place.
13-year-old Prep School student Sam Billings entered the same competition in the under 15s category reaching the quarter finals. He was up against some stiff competition including the current UK U15 no.5.
Following this success Jake Maloney, Joshua Smith, and Brodie Davidson entered the English Schools under 11s Championships for Taunton Prep School, claiming 1st 2nd and 3rd place respectively. Leon Perdikaris, aged 11, entered the Under 13 category claiming an impressive 2nd place despite his young age.
Ian Hooper who runs the Table Tennis Club at Taunton School's Saturday morning enrichment club said: "The standard of play in the finals was rated by the competition organisers as far above their actual age. 2020 is shaping up to be a GREAT year for Table Tennis at the Taunton Prep School and I'm delighted to be able to coach such talented young players."