Sherborne School hold Boarding Matrons' conference
---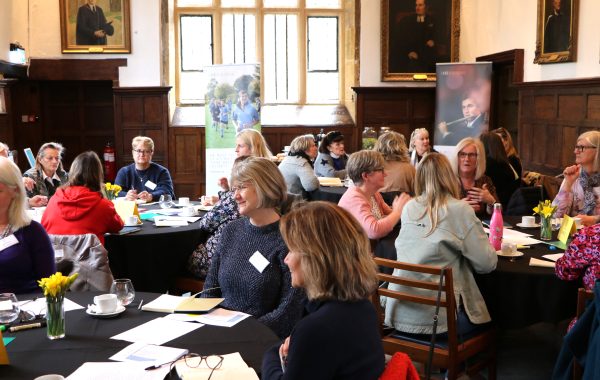 Senior Matrons at Sherborne School, Rachel Hiscock and Nicola Tayler, organised a day conference for Boarding House Matrons last week.
Thought to be the first networking opportunity of its kind for Matrons, the aim was to create an event that would bring together these stalwarts of the boarding school community and establish a supportive network for the future to share ideas and best practice.
Boarding House Matrons are often the unsung heroes, the comforting everyday presence behind Boarding Houses, there to support the pupils and Housemaster and often seen as an extension of the pupils' family.
Rachel and Nicola came up with the idea on a dog walk almost a year ago and welcomed Matrons, House Parents and Health Team Staff from an impressive number of prep and senior schools including Sherborne Prep, Sherborne Girls' and Hazlegrove, Chafyn Grove, King's Hall Taunton, Forres Sandle Manor, Cothill, Ludgrove, Horris Hill and The Pilgrims'.
With the promise of no awkward role play scenarios of any sort (!) Headmaster and CEO, Dr Dominic Luckett welcomed visitors before a full day of CPD commenced including how to help prepare students for their move to Senior School, pastoral care, establishing effective relationships between Housemasters and Matrons as well as a keynote from Jasmine Navarro, a certified life coach. Jasmine delivered a thought-provoking session with useful tips to apply to real life situations which will hopefully help pupils as they navigate key transitional moments in their lives.
The collective noun for a group of Matrons is 'a riches', and the collective strength of knowledge, skills and personalities amongst attendees reflected this word perfectly.
Receiving an abundance of positive feedback, it is clear that there is a real demand for wider CPD in schools for Matrons who are a vital part of a pupil's journey through school.