New weekly and part time boarding packages available at Pocklington School
---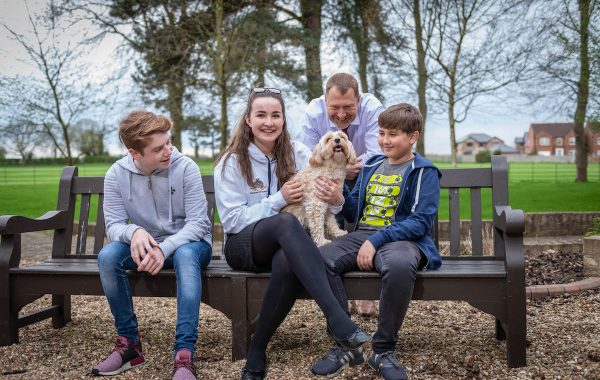 New weekly and part time boarding packages have been launched by Pocklington School in a drive to provide more flexible options for families juggling busy lives and work schedules.
The new weekly boarding package runs Monday morning to Friday evening, giving pupils the opportunity to spend time with their family, with the possibility of representing the school at a Saturday fixture. A range of flexible options are also available within the new package, such as a complimentary pick-up and drop off service from York station, early arrival times on a Monday morning, access to the Friday night and Saturday morning enrichment programme at a reduced rate and free accommodation if needed on a Sunday evening.
During the week the normal benefits of boarding apply, including supervised academic time, a full activity programme every evening, library access until 8pm every day for older students and on a rota basis for younger boarders, plus all meals and snacks from Monday breakfast to Friday lunch.
The new two-night boarding package allows families to choose any two nights, Monday to Thursday, to suit their needs. The evening activities programme is different on each day of the week, but the other benefits of boarding apply every day. As members of the boarding community, part time boarders can also access the Friday night and Saturday morning enrichment programme at a reduced rate.
Both new packages will be available across the School's four boarding houses, which are on the school campus and provide some of the best boarding accommodation in the UK. Each house is managed by a resident House parent and their team and gives the pupils access to excellent facilities for study and relaxation, in a home from home atmosphere.
Stephen Greaves, Head of Boarding, Pocklington School said: "We are very excited to launch these new boarding packages, which will work perfectly with the new Monday to Friday academic week we are introducing this September. The new weekly package helps busy families with both transport and logistics and enables pupils to stay on track with their studies whilst still having fun with their friends.
Boarding helps young people to develop independence and maturity, and the new two-night package will be useful as a first step into boarding if they have not experienced it before. Two nights gives pupils the opportunity to split their time between home and school, which can often be really helpful for parents needing to balance their home and work commitments.
We will be running taster nights for those interested in trying out our boarding packages as soon as we are able to and would encourage anyone who would like to book one to contact us as soon as possible as places will be limited."
A current parent commented: "We have been astonished by just how flexible boarding at Pocklington School can be, they really will try to accommodate any situation. Modern boarding is not simply for families that live far away, it can work for any family no matter how close by. The boarding staff are approachable, caring and determined that all the young people in their care get the very most from their time from boarding at Pocklington School."
The Pocklington School Foundation community (which includes Pre School through to Sixth Form, ages 3-18) attracts families from all walks for life. The diverse backgrounds of its pupils are highly valued by parents, who recognise that it helps nurture their children into grounded and capable young men and women.
For further details about the two new packages visit bit.ly/Pockboard or call 01759 321200.