Laetitia Stott joins Wells Cathedral School
---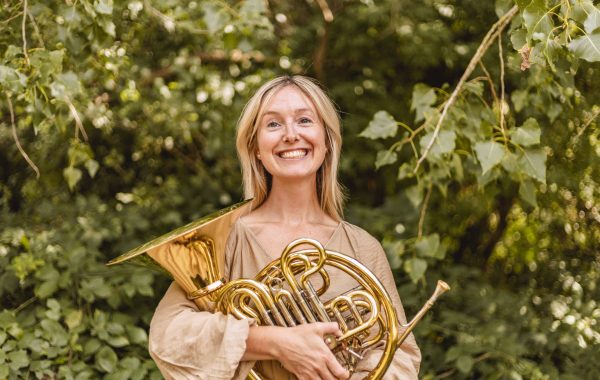 We are delighted to announce Laetitia Stott as the new Head of Music Performance.
Head of Performance is a brand new role that will expand the School's already packed calendar of 200+ concerts a year, creating even more opportunities for the exceptionally talented young people from around the world who come to study at the School. Laetitia Stott will commence her new role in September 2023.
Laetitia Stott is one of the UK's most innovative and versatile French horn players, working with leading orchestras and chamber ensembles as well as performing extensively in theatre. She specialises in working with ancient forms of horn, recording for film and television. As an educator, Letty has held a number of senior positions, including Head of Brass at Highgate School and tutoring for the National Children's Orchestra of Great Britain, for which she is also a Trustee of the Board. Letty co-founded the pioneering initiative Gender and the Large and Shiny Instruments (GALSI), an organisation that promotes female and non-binary brass and percussion performers and teachers.
Alex Laing, Director of Music, comments:
"I am absolutely thrilled to be welcoming Laetitia Stott to join our team. Letty is an educator of national recognition, a fabulous performer, a researcher, an entrepreneur and an active advocate for equality and diversity in music. I am incredibly excited about how Letty will enhance and contribute to our already world-leading music department at Wells, creating yet more opportunities for our brilliant pupils."
Laetitia Stott comments:
"I am excited to join the vibrant music department at Wells and look forward to contributing to such a world-class educational environment."
Wells Cathedral School is the only school in the world with both a specialist music school and a choristry programme embedded within an all-round school, offering a unique and rich educational experience to talented young musicians from around the world. Many Wells alumni regularly secure full scholarships to the world's leading conservatoires, and maintain hugely successful careers across the music profession. A large number of places are supported by the UK government's Music and Dance Scheme (MDS), ensuring that talented pupils can come to Wells regardless of their financial background.