King's Ely and The Boat Race 2021
---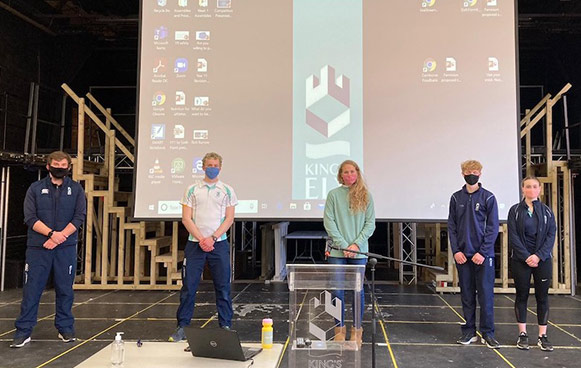 KING'S Ely was delighted to welcome the President of Cambridge University Women's Boat Club (CUWBC) into school just days after the crew were victorious in The Boat Race on Ely's River Great Ouse.
Sophie Paine, who has been President of CUWBC since August 2020, visited school on April 7th to meet staff and students from King's Ely Boat Club – adhering to current Covid-19 guidelines of course. Sophie talked about CUWBC's preparations for The Oxford and Cambridge Boat Race, which took place in Ely on April 4th – and of course their race day victory!
Usually held on The Thames, The Boat Race was moved to the River Great Ouse due to concerns over Hammersmith Bridge and the implications of hosting such an event in London with Covid-19 restrictions in place. Ely has a proud history with The Boat Race. It was founded by two students, Charles Wordsworth from Oxford, and Charles Merivale from Cambridge – Merivale went on to be the Dean of Ely Cathedral. The first race took place in 1829 and this year was the 166th men's race and 75th women's race.
Speaking about her visit to King's Ely, Sophie said: "After a rewarding win for Cambridge on April 4th, it was my absolute pleasure to share the experiences of our victory with King's Ely's rowers. It was all the more special to share this success with rowers who know what it's like to row on the Ouse. Best of luck to all of the rowers in the future!"
King's Ely was also proud to accommodate crew members from Oxford University Boat Club (OUBC) in the week leading up to the race. Crews stayed in boarding accommodation and enjoyed delicious meals in the Monastic Barn, prepared and cooked by the school's Catering Team.
Kaitlyn Dennis, President of Oxford University Women's Boat Club, said: "Between training sessions and media engagements, the squad spent the week at King's Ely. The grounds are beautiful and the staff made us feel very welcome. We are very thankful for their hospitality and for keeping us well fuelled."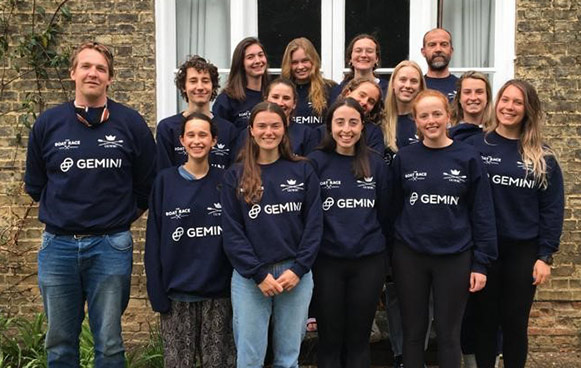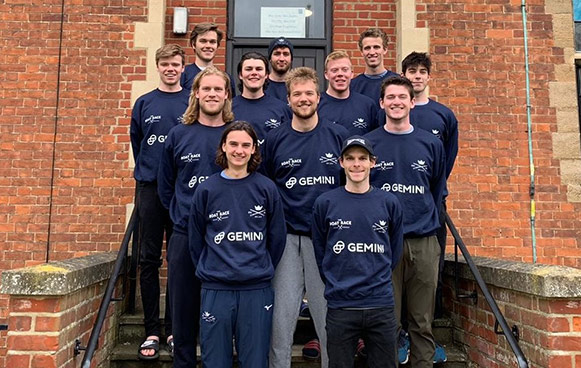 With arguably the best stretch of river for rowing in the country, it is not surprising that King's Ely has been a strong force in UK rowing for many years. As one of the major sports available to students from Year 8 upwards, rowing is enormously popular with students.
The King's Ely Boat Club is located just a short walk from school, providing an uninterrupted stretch of water that runs for over 15 miles in each direction, including a 5 kilometre straight, making it the perfect place to train.
Craig Ward, Head of Rowing at King's Ely, said: "To have The Boat Race in Ely this year was a real pleasure. The buzz around the Boathouse and the students was clear to see. Having such a world-renowned event on our stretch showcases how lucky we are to row on the Great Ouse. It was an absolute pleasure to invite CUWBC President Sophie Paine in to talk to our Year 11-13 rowers. Sophie highlighted the dedication and passion that is required to achieve as a student-athlete, and the preparation and focus required in high level rowing."
To find out more about rowing and other opportunities at King's Ely, please visit www.kingsely.org