Help with finding the right school for your child – using educational consultants
---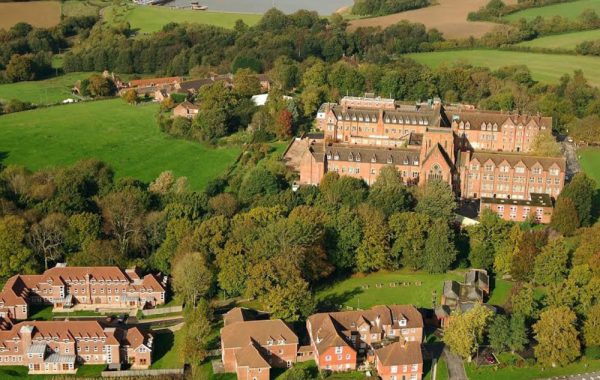 Consider this scenario: You've recently been told that you've got an exciting new posting. Your immediate excitement soon dissipates, when you realise how unsettling this news may be to your children. Education and your children's schooling are your foremost concern, and something you get onto immediately. You speak to the support networks around you (both official and amongst your family and friends) and you realise that there are several options for schools both in the UK and abroad. You feel lucky because you still qualify for the CEA but you have limited time to find the right school. You've decided that boarding is the way to go but with no school or geographic preference in mind, you neither have the time nor the inclination to read through all the prospectuses, make endless school visits and compare inspection data on school performance
For many parents, this is where an educational consultancy can prove enormously useful in helping to find the best (and right) boarding environment. Once upon a time, well-meaning parents simply sent their children to the same school as other family members, endorsing the tradition passed down through the generations; however, this is no longer enough reason for many. With over 500 boarding schools in the UK, the market has become highly competitive, leading schools to compete for pupils on the world stage. This has meant that individual schools have had to develop their own unique offering to parents – using innovative leadership programmes (such as in STEM, languages or the creative arts), through their provision of state-of-the-art facilities (computer suites, swimming pools or high-tech drama theatres and dance studios), or by investing in unusual but popular extra-curricular activities (including horse-riding, sailing or ballet).
"So what?" I hear you say. Well, this means that finding the right boarding school that will enable your child to really reach his or her potential can be time-consuming and difficult and speaking with an educational consultancy could help. They work with the majority of boarding schools and provide a free, bespoke service tailored to the personality, temperament and ability of their client's child/children.
Most educational consultancies will want to know about your child – what they are like, what they enjoy learning / doing and what they are good at. You, as parents or guardians of the child, may have additional preferences such proximity to an airport or major city. Educational consultants will work for you to find a small number of boarding schools that they feel best match your requirements and their recommendations may only take a matter of days to reach you. It's their business to get to know the schools, the Head and the admissions teams, as well as the feel of the school and what the school does well.
"As a military family with no particular geographical ties we didn't know where to start in finding the right boarding school for our daughter, it was a massive step for us as a family so the selection of potential schools provided by Which Boarding Schools was invaluable in helping to narrow our search. Which Boarding School took the time to find out about our daughter and our family and were thus able to help us choose a school that we believe will fit our daughter's interests and temperament extremely well. The service that Which Boarding School provided has certainly taken the stress out of the search for us and we are looking forward to the adventures ahead."
Victoria, military family
Educational consultants will also help with all other aspects of the school admissions process by liaising with the school on parent visits, prospectuses, entry exams, registration fees, visa requirements and guardianships. To find out more contact Which Boarding School.
William Wilcox is founder and director of Which Boarding School, an educational consultancy based in Essex. He and the Which Boarding School team have been placing students in UK boarding schools for almost two decades and he is an advocate for the transformative powers of a solid education in the right school. To speak to William about UK boarding schools, please call 01702 588225 or visit our website at
www.which-boarding-school.com