First 'Giving Day' at The Leys a Resounding Success
---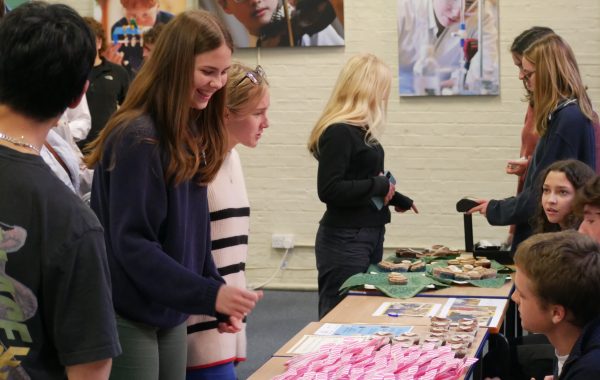 On 23-24 March 2022, staff and pupils at The Leys School, Cambridge held their first 'Giving Day', raising more than £25,000 for school bursaries, and almost £5,000 for chosen charities beyond the School.
The day included a programme of events designed to bring the school community together such as bake sales, cupcakes at lunch and opportunities for the pupils to showcase the year-round fundraising they have been involved with. It was also an opportunity to invite guests to hear about the volunteering initiatives the pupils have been engaged with, such as maths tutoring at a local primary school or helping at Oxfam and Scope.
The programme culminated with a buffet lunch for the visiting guests followed by a singalong screening of The Greatest Showman in the school's Great Hall.
A running commentary on the day was shared on social media, and a dedicated website provided a platform for alumni, parents, staff and friends of the School to make their donations.
Donna Thomas-Watson, Director of Development at The Leys, commented: "This was a wonderful opportunity for the Leys community to come together to celebrate and reflect on the charitable activities of the pupils.
"The money raised will go directly towards 110% bursaries for children from disadvantaged backgrounds, giving them the opportunity to enjoy the amazing opportunities a Leysian education offers. This, as well as the funds going to charities beyond the School, is what the event was all about and we are very grateful for the support and generosity shown by the entire Leysian community."