Design innovation leader gives insights at virtual Business Network event
---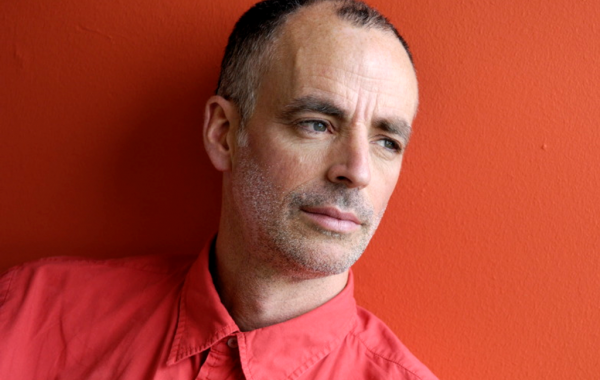 Pocklington School welcomed former pupil, Professor Steven Kyffin (70-77), Pro Vice-Chancellor (Business and Enterprise) of Northumbria University to its latest Careers and Business Network event in May.
During the live Zoom Q&A session hosted by Headmaster, Toby Seth, Steven spoke openly about his philosophy and motivations as a designer, innovator and leader gained through his wide-ranging career, which has also included senior leadership roles at Philips Electronics in the Netherlands and London's Royal College of Art.
Steven attributed his passion for design to his family who were all makers and crafts people. Pocklington School's Design Centre was also a huge influence. In particular, he credited his art and design teachers, the late Nigel Billington and John Jeffery, with embedding a spirit of creativity and resilience in him during those formative years. He explained how for him design was a creative and visual language he understood and a means to interpreting and understanding the world around him and in turn creating new ideas.
Steven also shared with guests his insights into successful leadership, how to overcome barriers to innovation and the differences and similarities when managing and leading corporate and academic institutions. On innovation, he explained that, in his view, the biggest challenge is the paradox of human nature; on the one hand looking at things in a new way with a view to changing the world for the better and on the other our resistance to that change, and how both can be supported to achieve overall success. He also emphasised how successful leadership was about enabling relationships and empowering people to achieve the right things whilst fulfilling their own future ambitions and the needs of the organisation.
His advice to sixth form students attending the event was to know your purpose and values, be intentional about what you are doing and the decisions that you make, learn to work humbly with those around you, and be flexible but stay true to your principles.
After the main Q&A session, audience members put their own questions to Steven ranging from what important lessons he had learned during his career to what drew him to innovation and why he made the big decisions and career changes he did.
Steven said: "I thoroughly enjoyed taking part in the Network event; Pocklington helped set me on my life path so it was an honour to be invited back to share my experiences with the Pocklington School community as well as reconnect with some of my contemporaries."
Toby said: "It was a fascinating evening and thank you so much to Steven for providing us with a huge range of thoughts and ideas and some big thinking about leadership and innovation. He gave some really valuable and honest insights into his own personal development, something which will be particularly inspiring both now and in the future for the sixth form students who attended the event."
Current parent, Anna Longthorp said: "I've been on a number of business webinars and panel Q&As, but hands down tonight topped all of them. So insightful, engaging, but most of all honest. I'm in a completely different industry but I took so much from this. Thank you once again."
The PSF Careers and Business Network is open to everyone in the wider Pocklington School community, including current and former parents, Old Pocklingtonians, current and former staff and supporters. Its aims are to help each other thrive in a highly competitive world and, by working together, to help inspire our students, and each other, for life.