Dauntsey's Iceland Adventures
---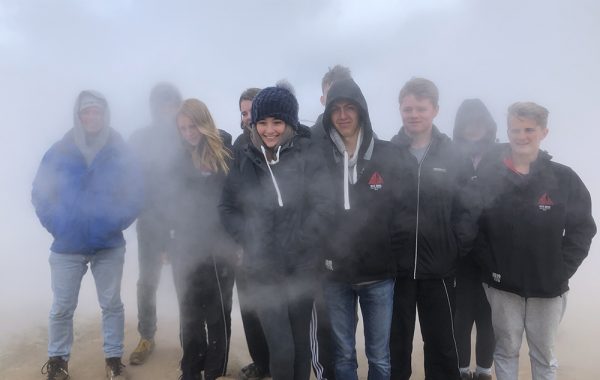 Dauntsey's Tall Ship, the Jolie Brise, has returned from her latest adventure where a crew of 12 pupils sailed the 106-year old cutter from the Faroe Islands to Seyðisfjörður, on the east coast of Iceland, one of the most northerly destinations the vessel has reached.
This challenging route formed part of a new trip at Dauntsey's where two groups of pupils sailed or flew to Iceland on the outbound journey and then swapped to return either by sail or plane.
The group of 12 who flew into Iceland landed on the west coast and spent four days crossing the Highlands region in 4×4 vehicles, climbing volcanoes, swimming in hot springs, camping, visiting waterfalls and marvelling at the spectacular geography that Iceland has to offer. They then met with the crew of pupils from the Jolie Brise in Seyðisfjörður, on the east coast, and took their turn to cruise the East Icelandic Fjords before sailing her back to the Faroe Islands where the expedition began.
The crew encountered some wet weather which tested their resilience but, after nine days at sea, they reached dry land safely.
Sam Moore, Director of Adventure, Dauntsey's, said;
"This was a truly remarkable trip for all 24 pupils, giving them a taste of some challenging sailing conditions in the North Atlantic as well as some spectacular hiking, crossing Iceland from coast to coast. Everyone learnt a lot about themselves and each other during this adventure."