County Champion crown for Taunton School Netballers
---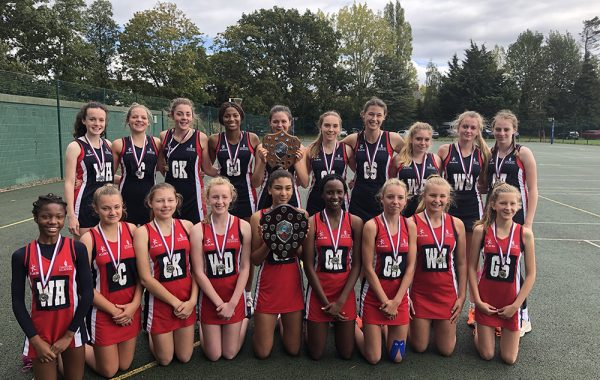 The U14 and U16 Netball squads at Taunton School have both made the Regional Finals after claiming the top spots at the County Finals.
The U14 squad were on top form playing undefeated at the weekend. They beat King's College, Haygrove School, Wellington School and King's Bruton and claimed the title of Somerset County Champions.
The U16 team also had a successful tournament gaining a place in the Regional Finals after getting the runners-up spot, having only lost one game.
Head of Netball at Taunton School Lisa Manley said: "I'm immensely proud of the way our netballers played in this tournament. The U14 squad played phenomenally well and really deserved to become County Champions. To have two teams playing in the Regionals is very exciting and we will be working hard in the lead up to the tournament. Our thanks go to King's College for hosting the County Finals."
Taunton School were the only school who got two teams into the Regional Finals. The Regional Finals take place in January at Bournemouth.
The U19 netball team are looking forward to their County Tournament on 14th November which will be held at Taunton School.