Celebrating Forces Families Awards James Watts, Young People's Finalist
---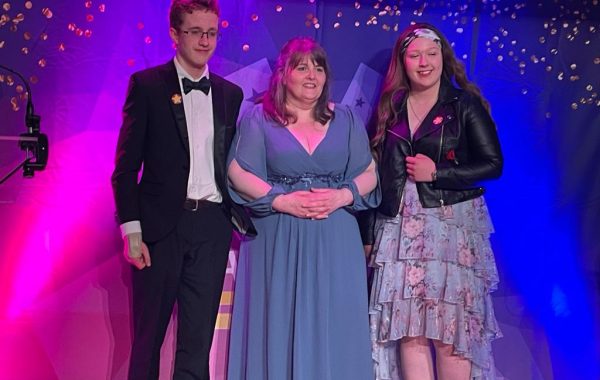 A Year 10 Student at Haberdashers' Adams was nominated one of three finalists in the Young People's Category of the Celebrating Forces Families Awards 2023. The Young People's Award "recognizes a child of someone who serves who has given their time and energy to the betterment of the Armed Forces community". The awards ceremony took place at the Victory Services Club on Friday 27th April hosted by actor Antony Cotton.
Wings to the Past in an innovative project that uses archaeology and heritage projects to support personal resilience amongst Royal Air Force personnel and their families. Archaeology offers a unique opportunity for personnel to spend time together, whilst learning new skills and learning about the heritage of the location where they are posted.
James Watts, now 15 years old, was the initial inspiration for the Wings to the Past programme and has looked after the website and social media since he was 13. He constantly ensures the programme keeps going and supports the team in arranging the projects.
"In 2018 I attended an excavation with my mum. She had been working away during the week for several years and spending a whole week with her, on an archaeological dig and discovering some amazing finds, really brought us together and from this Wings to the Past was born. I am in Year 10 now and support Wings to the Past at the weekends as Digital Manager. In 2019, I was awarded runner up as Young Archaeologist of the Year at the Council of British Archaeology's awards ceremony in London."
To date the programme has given 60 RAF personnel and their families the chance to get involved in archaeology. Although James did not win on the night, the nomination recognised his amazing efforts as Digital Manager for Wings to the Past.