Carla Rudd Joins The Leys as Director of Sport
---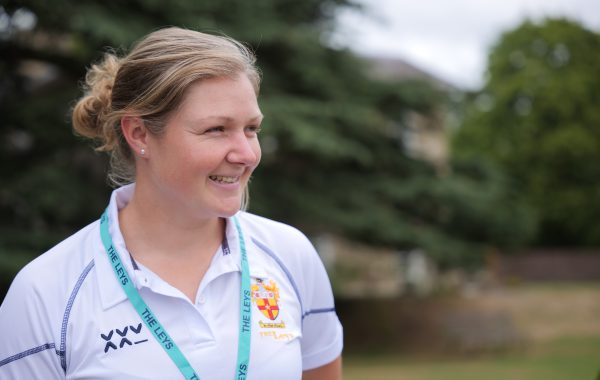 The Leys School is delighted to announce their new Director of Sport, cricketer Carla Rudd, who joined at start of the Autumn Term 2022.
Carla's arrival comes just days after finishing in second place as part of the Southern Brave team in this year's The Hundred competition.
Prior to joining The Leys Carla was Head of Girls' Cricket at Felsted School and alongside her teaching she plays for Sussex County, The Southern Vipers and The Southern Brave as a specialist wicketkeeper. She has a strong track record in her professional career, with a record number of stumpings in the 2021 season and joint highest number of dismissals in the Rachael Heyhoe Flint Trophy.
Carla has played sport from a young age, and attributes physical activity as the key to becoming the person she is today. She explains: "I was encouraged to play sport from a young age by my parents and teachers, so at every opportunity I took part. Through participation, I found the love and the passion from an early age and it has remained an integral, and important, part of my life."
She is a passionate advocation for girls' sport but is also committed to adding value across the whole sports programme at The Leys. She says: "I feel very proud and privileged to be a woman in sport, but I am of the opinion that gender should have no bearing on outcomes. There is an abundance of professional females in sporting arenas, and many will be role models to those aspiring to follow in their footsteps.
"I believe each of us has a talent and as educators, it is our responsibility, and privilege, to help unearth those talents and enable the students to flourish in any given field they wish to follow. I was very lucky with the support I received when I was growing up. Without it, I wouldn't have achieved what I have so far in life. Both individually, and as a new team member at The Leys, it is my wish to give every student the opportunity to thrive in an enjoyable academic or sporting environment."