10-year-old Emily wins Five GBR Gold medals to become European Champion
---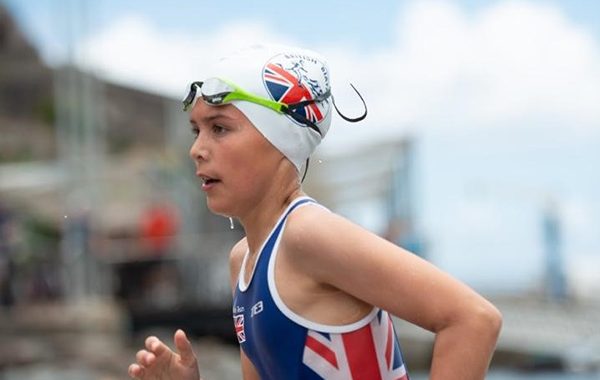 Taunton School Year 5 pupil Emily Miller has returned from the European Championships in Madeira with an incredible five GBR gold medals.
European Champion Emily, won theIndividual Biathle, Individual Triathle and mixed relay in the Biathle and Triathle and Team to claim 4 Golds and her 5th Gold medal came from a team competition where she was with two other GB girls. Around 500 competitors took part in the European Champsionships overall.
Earlier this year, Emily won both her qualifying events in Biathle and Triathle which subsequently then paired her with the winning under 11 boy to compete in the mixed relay. Emily traveled to Madeira with the GB team at the end of June for five days to compete in the European Championships.
Emily said "It feels amazing to be European Champion in Triathle and Biathle and representing my country. I am really looking forward to the World Championships in Florida in October".
Emily added: "Thank you very much to Taunton School for supporting me and taking me to lots of sports events – this really helped me with my training. I am also competing in the European and World Championships for Laser Run for Great Britain and I hope to have qualified for the Schools Laser Run Finals too".
Emily also competes in Triathlons (Shoot, Run, Swim) and Tetrathlons (Ride, Shoot, Run, Swim) with her pony, Alfie. Emily's dream is to become an Olympic Gold Medalist in Pentathlon.
Emily was the recipient of the Taunton Preparatory School Mission prize at the end of this school year.
She now looks forward to the World Championships in Florida in October.