New state prep school to open boarding provision
---
by Alex Wilson, Headteacher of Wymondham College Prep School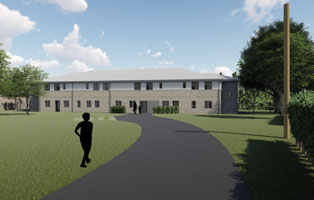 Wymondham College Prep School caters for pupils aged four to 11 and opened its doors in September 2020 to its founding cohort of 60 Reception-aged pupils. Over the next seven years, the school will grow annually, primarily in Reception and Year 5, eventually reaching its capacity of 452 pupils. The school is located on the same site as Wymondham College, enabling the children of the Prep School to access teaching expertise from both the Prep School and the College. Boarders will be able to access indoor and outdoor facilities at both the Prep School and the College.

In September 2021, we welcomed our first cohort of Year 5 and 6 boarders, who will go on to experience Prep School boarding before having the option of applying to join Wymondham College. This journey as a boarder will give pupils time to foster desirable character traits such as independence, determination and 'bounce-back' ability. Boarding at the Prep School also enables pupils to develop meaningful friendships and most importantly prepares them for the challenges of secondary education, particularly as a secondary school boarder.
As each new academic year begins, the school will welcome a new group of boarders into the house. They will benefit from the shared experience of the previous year's boarders, but also provide new excitement and character in the house through their own individuality. With each year seeing such a change, the house will constantly evolve its interests to best suit the needs of the boarders. Such natural evolution will mean that each child is able to benefit from an ever-developing shared experience, in part preparing them for challenges that will face them in an ever-changing modern society.
Safe and homely
The boarding house, Underwood Hall, provides a safe and homely environment for our young boarders to grow. Nestled in the 85-acre Wymondham College site, the mixed boarding house has small-group same-gender dormitories, enabling the boarders to develop camaraderie but also giving them their own individual space when they want it. The house has a range of community areas so that boarders can bond together over a favourite film in the main lounge or relax in the snug for a cosy chat, a board game or to read a book. The house has its own kitchen and dining room and here boarders will have a Sunday brunch, evening snacks and a space for various evening activities and a place to relax after a busy day at school. Immediately outside the house there is an informal seating area and outdoor play area where pupils can relax and play with their friends in the evenings and at weekends.
Most importantly, the boarders' home from home is well staffed with a caring team who support pupils as they delight in their achievements, console them when things don't quite work out, and enable their individuality to flourish. The Head of House, Jon Timmins, carefully monitors each boarder's development and is on hand to help at every turn, nurturing each young boarder from their first steps through the entrance of Underwood Hall.
Our countryside location in Norfolk offers a wide variety of weekend and evening adventures and activities for the boarders to take part in, with opportunities to visit the beach, local woodland and forestry locations, and historic Norwich. The boarders also have access to all the facilities at the Prep School and the College, with a variety of indoor and outdoor spaces.