Foreword
---
by Ben Key CBE, by Fleet Commander Vice Admiral Ben Key CBE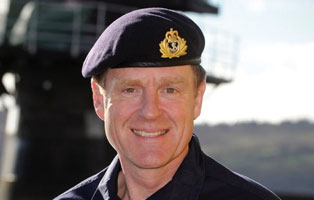 All parents have important decisions to make on how and where their children should be educated. Schooling is a key factor in preparing young people for the rest of their lives and parents naturally want to make this a positive and successful experience for their children. 

For parents in the Armed Forces, decisions about schools are even more challenging. For many Service families it is impossible to achieve a settled education in a day school. There is often a stark choice to be made: should we choose to keep the family together – with regular moves of both home and school, sometimes in remote locations with limited facilities or overseas, and with the inevitable disruption to friendships formed by the children – or should we opt instead for boarding, which will mean the family is separated in term time? 
There are financial implications in this decision too, and these need careful consideration. As with all other major purchases, we have to establish our priorities in the context of our careers and lifestyles. Decisions we make about our children's education will be influenced by the changing conditions of service as the Armed Forces transform. Increasingly over the next decade, most members of the UK Armed Forces will be permanently based on the UK mainland. This change will encourage and support greater family stability, incorporating longer tours and fewer relocations. There will be new incentives surrounding house purchase and a greater integration of regular and reserve service. As these changes take effect, it is likely that fewer members of the Armed Forces will meet the conditions for the Continuity of Education Allowance (CEA), although it will remain available for those who do meet the criteria. These changes, however, will allow more families to maintain lives where both parents can pursue careers and so will be able to fund a private education for their children without public assistance.  
The choices parents make about their children's education are some of the most important, and also most personal, they will make. My wife and I thought long and hard before committing to a private boarding education for our three children – each a very different individual – and then trying to find the most appropriate school for each of them. But with only our youngest still at school, we have no regrets about it. They have thrived in the stability of friends and teachers while we have moved several times throughout their senior school years, and they been exposed to a wide range of experiences that have undoubtedly shaped their characters for the good. We recognise it is not a choice everyone would have made, but it has worked for our family. 
I commend this Guide to you. It introduces a very wide range of schools, covering a variety of locations, educational philosophies and specialisms. It provides an excellent start to the research you will want to carry out and will enable you to concentrate on some preferred options. There are also articles which will prepare the family for visits to schools and help make these more focused.