Shared values for happy pupils
---
by Mark Dixon, Headmaster of the Royal Alexandra and Albert School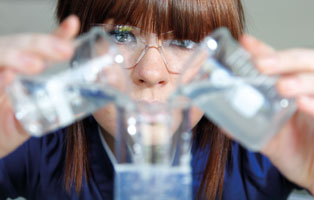 Choosing to send a child to boarding school is a difficult decision for many parents. For some families, it is a lifestyle choice, but for Service families, the frequent moves that are a part of everyday life may make it a necessity.  

One of the biggest concerns for parents when considering any school for their child is whether the child will be happy. Clearly, the academic side of school is important, but it is a well-known fact that happy children learn. An important part of creating a happy 'home from home' for children is to have shared values. When I became Headmaster of the Royal Alexandra and Albert School, I worked with staff, pupils and parents to develop a set of shared values for the school. We aim to:
take ownership of our lives
respect ourselves, others and the environment
aspire and persevere
be courageous and honest
contribute to our community and to society.
As with any school, we aim to produce confident young adults who achieve academic success, have opportunities to compete in sport, perform in music and develop leadership skills. Living in an environment with shared values, where children are in a stable and nurturing atmosphere, gives every child the foundations for success, whatever that might mean for them.
And this brings me on to the subject of inclusivity. This is high on the list of requirements for parents who want their child to be able to operate comfortably and happily in any situation. Highly selective boarding schools are not right for every child – or every parent. So what are the options for families that just want a good local school, but are looking into boarding due to frequent house moves?  
State boarding schools are the answer for many families. A state boarding school can offer non-selective state education combined with the quality of boarding you would expect at an independent school. This gives the benefit of stable, uninterrupted education at a state school and the reassurance of knowing your child is well cared for outside the classroom. Your child will be in a diverse community of children from many different backgrounds and with homes in different parts of the world. Your child will stay grounded surrounded by others who are sharing their boarding experience. 
That does not mean that state boarding schools are open to all – they can only accept pupils who are entitled to state education in the UK. 
As you would expect, teaching and learning in a state boarding school are assessed against the same criteria that apply to every state school. The academically driven are nurtured to achieve their best in a climate where distractions are kept to a minimum and resources are available 24/7. The more practically inclined have options to pursue vocational courses, rarely offered in independent schools. Pupils can make confident and assured progress within their own comfort zone – and they can learn to challenge themselves beyond, under the guidance of house staff and tutors who value each pupil's happiness and wellbeing.       
The real difference comes at the end of the school day. While most pupils at state schools are starting their journey home, pupils at the Royal Alexandra and Albert School are having a quick drink and snack in their boarding house before the evening activity programme commences. And that applies to local children too! Although around half the children at the Royal Alexandra and Albert School are boarders, the other half (flexi-boarders) stay for the extended day. This means they join boarders in the co-curricular programme, an evening meal and evening prep in the boarding houses.  Not only that, but the flexi-boarders stay for seven to ten nights a year in boarding so they feel very much part of the boarding community.  
State boarding schools have the added advantage of affordability. For example, pupils at the Royal Alexandra and Albert School enjoy 260 acres of Capability Brown parkland, the use of a stately home, an equestrian centre and enviable sporting and academic facilities for less than half the cost of independent boarding. This means that the 'right' school does not have to lead to huge financial sacrifices, and can be within the reach of families with more than one child. In fact, the boarding charges cover the cost of the 'boarding' side of things, and the government pays for the education.