Cothill House
Cothill, Oxfordshire, OX13 6JL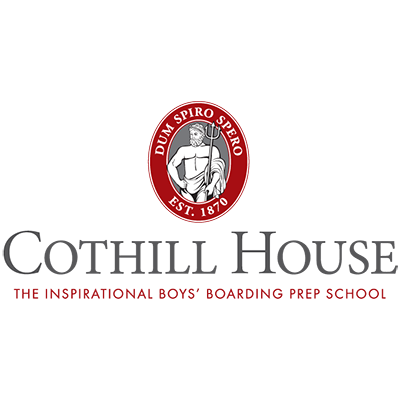 Set in the heart of the Oxfordshire countryside, just outside Oxford, Cothill House has been providing an inspirational all-round boarding education and unrivalled opportunities for boys aged 8-13 for 150 years.
Established in 1870, Cothill is recognised globally as one of the country's leading boys' boarding prep schools with an exceptional record of preparing boys for the top public schools.

There is tremendous breadth to a Cothill education with recognised excellence in sports, music and the arts. Cothill boys flourish in an environment where hard work, integrity and originality are both valued and rewarded.
Taught by outstanding, enthusiastic and committed staff, boys are encouraged to 'get stuck in', to challenge themselves and, as a result, to thrive within our vibrant community.
A unique element of the School's offer is the term boys spend at the  Château de Sauveterre, where they are immersed in the culture and language of the Gers in the south of France and gain an unforgettable life experience.