Helping young people to develop their 'whole self'
---
by Jackie Bull, Regional Director – Central England, The Duke of Edinburgh's Award (DofE)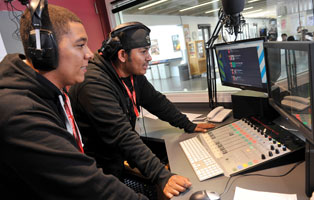 As parents, guardians, carers or general supporters of young people, we know that how children develop has a fundamental influence on the future of our society. We guide them through their younger years, the opportunities and challenges of life, and, with the support of teachers, through their education. Gaining academic qualifications is important, and educational institutions do a fantastic job, but we can't expect them, or indeed ourselves, to teach young people everything they need to know about life and work.

There are numerous discussions about the importance of balancing exam results with general character development in the media, educational settings and the business world, and this is also reflected in the new Ofsted inspection framework in England, which includes a specific judgement category covering personal development. 
Character education is integral
A broader set of experiences helps young people to see the world differently, provides opportunities to interact and communicate with others, builds resilience and determination, and impacts on self-esteem, where young people see the positive impact they can have on their peers, community and themselves. 'Character education is integral', says Tony Lucas, who manages delivery of the DofE at Kimbolton School, 'and merged with other priorities, contributes to forming well-educated and rounded young adults ready to take their place in the world.' 
Speaking about The Duke of Edinburgh's Award in particular as a positive character-building activity, James McGovern, DofE Manager at Wymondham College, says, 'each section allows for individual challenges to be tackled whilst providing a support network to enhance successful outcomes. These enriching experiences stimulate personal growth as young people challenge the notion of what they can achieve and the extent of the positive impact that they are able to create.'
Recent research from DofE revealed that 44 per cent of teenagers surveyed feel they are not given enough opportunities to build confidence, resilience or independence. This is something that society and government collaboratively need to address. Stepping out of our comfort zone is difficult for anyone, and it is important that, as experienced adults, we encourage young people to become more rounded individuals and really challenge themselves. But what can we do?
Character-building experiences
As part of this research, the DofE published The Experience List: 25 of the best character hacks for teens, based on insights from the public, business leaders, education professionals, parents and young people, about their most character-building experiences. Some of the more serious recommendations included 'digital detox', 'spend time getting to know an older person' and 'learn to manage your own money', alongside fun activities such as 'go dancing', 'dress for yourself, not others' and 'go to a festival or gig'.
There are plenty of ways we can support young people with their character development, starting with the examples in 'The Experience List', but also other simple activities or more commitment-focused experiences such as The Duke of Edinburgh's Award.
Katie Walton, DofE Manager at Gresham's School, supports students to do their DofE and advocates that 'it builds positive characteristics, which serve young people well in a school environment and also in the world of work and personally. It enables them to try new things whether it be physical, skill-based or volunteering within the community. This encourages them to be creative, become more confident and develop communication and interpersonal skills.'
There is increasing evidence that young people's job prospects can be boosted by developing positive character traits, and businesses appear to be calling for this, with 72 per cent of employers surveyed by the DofE saying that school leavers are not equipped with the right 'soft' skills to succeed in employment.
Considering skills for work, Major Simon Payne, DofE Manager at Worksop College, comments that 'gaining practical confidence in several subject areas will help young people build resilience to manage their workload. Time management skills are necessary too and a good DofE Manager will allow students to balance their studies with their expedition planning, which is all part of the learning process.' James McGovern adds that, 'working as part of a team, as well as volunteering in the wider community, allows for the development of communication and interpersonal skills, which are vital traits in the preparation for the steps after education.'
So, what can we do to help young people with their character development and gain vital 'soft' skills for life, education and work? The first step is simple, let's encourage them to seek out character-building activities, inside and outside educational settings, and help them to create a prosperous future for themselves.
Go to DofE.org for further information about the DofE and to see The Experience List.