Choosing the right school for your child
---
by Simon Morris, Head of the Kingswood Foundation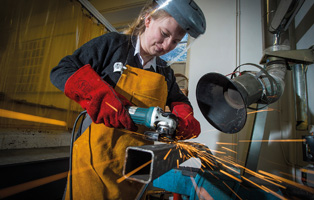 With such a range and diversity of boarding schools to consider, the choice of the right school for an individual child can be a particularly daunting one. So how can you best go about finding the right school, a school which can provide the right environment for your child to be challenged, inspired and supported to be the very best they can? What defines all really good schools, and how does one really know whether a particular child is suited to a particular school?

Good boarding schools come of course in widely different shapes, sizes and styles, but they all have some common defining features. They provide a strong sense of togetherness and belonging and they actively encourage individuality within a community of shared values and aspirations underpinned by a clear commitment to outstanding pastoral care. They are absolutely committed to both academic and co-curricular excellence.
What is a good school?
There should be no doubt in a good school of the prime importance of striving for academic excellence both in the classroom and beyond, but there should equally be no doubt that the wider aspects of an all-round education such as sport, music, drama, adventure training and service to others are integral to the school's ethos. Good schools also offer a clear sense of progression, encouraging increasing independence and providing opportunities to take on responsibility. Good schools take very seriously their responsibility for equipping young people with the leadership skills to make a real difference in their lives beyond school. Good schools should feel at ease with themselves and know themselves, but they should also be open to challenge, change and innovation; there should be an ease of relationship between pupils and teachers and between teachers and parents, so that open communication is both encouraged and welcomed. Good schools find ways of celebrating individual achievements for pupils of all aptitudes and abilities, but are also confident in enabling young people to build up important qualities such as resilience and perseverance. Good schools are outward-looking, offering all pupils the opportunity to experience the wider world through relevant trips, exchanges, work experience and community service programmes.
Finding the best fit
So how do you get to know the schools and, most importantly, how do you find the best fit? No two children will have precisely the same needs, so it is crucial to have a detailed understanding of your child's personality, interests, strengths and weaknesses, gleaned both through your own observations and most helpfully through dialogue with the head teacher of their current school. Not all head teachers will have an in-depth knowledge of boarding schools, but many will, and their professional guidance should be sought wherever possible.
Look at a school's website and prospectus; these will give a strong indication of style, emphasis, priorities and values. Do these match with your own values and aspirations? Certainly take note of the most recent inspection reports; although these can only ever represent snapshots of a school, assessments are based largely on objective criteria and they offer an important third party insight into the culture of the school. You may already know other families with children at the school – take the opportunity to find out what you can, but do remember that each perspective is personal. Many good schools will offer you the opportunity to speak to current parents before making such an important decision. I would take up this offer.
Although open day visits are extremely helpful, a personal visit with the opportunity for both parents and child to engage with key people is essential.
Having established that a school might be a good fit, the next step is to visit the school. Although open day visits are extremely helpful for gauging the general atmosphere of a school and getting a better feeling for facilities and location, a personal visit with the opportunity for both parents and child to engage with key people is essential. What should you try to achieve from this visit? I would certainly focus on the people and their attitudes. Do the pupils seem happy and purposefully involved? Do the teachers engage with you and your child, and come across as open-minded and interested; do they feel like the type of adults you would wish to have teaching your particular child? Does the Head have a clear vision for how individuals are encouraged to develop their existing interests and to discover new ones? Does the Head lead with purpose and with a clear belief and trust in their staff? Are the pastoral staff welcoming and can you see your child entrusted to their care? Do they have experience of looking after the children of Services families and are they sensitive to the needs of children whose family circumstances may well change during their time at the school?
There are, of course, many more specific questions which relate to specific individual circumstances. Good schools will want you to ask these questions and will want to answer them fully and honestly. They are, after all, also seeking the right match between school and child, and indeed school and parent. Meeting and talking to senior pupils can often provide real reassurance to parents as they navigate the complexities of this particular journey. Those at the end of their school career are a rich resource for those seeking to start a school career. If you like what they say, you like the way they present themselves and you would be pleased to see your child presenting himself or herself in a similar vein in the future, then you might very well have hit on the right school!