The benefits of state boarding
---
by Dr John Weeds , Head of Cranbrook School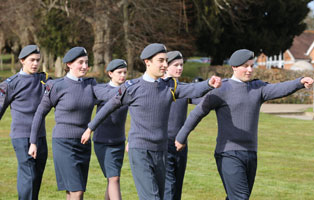 As Head of a leading state boarding school I am often asked what the concept of state boarding means in practice. If your child is coming up to secondary age and you are looking for affordable boarding and a cracking education, you need look no further than this small group of effective, and indeed cost-effective, schools. Put simply, parents of children at state boarding schools pay only for the boarding fee – broadly in the £12,000 to £15,000 per year bracket – receiving in return a top-flight education and a boarding experience which matches what the independent boarding sector has to offer. 

Added value
On academic performance, the 2019 Sunday Times Parent Power listed nine state boarding schools among the 150 highest achieving state schools based on combined GCSE and A-level results, with Cranbrook School at 129th. Boarding has been shown to add value as measured by academic progress. Boarders at Cranbrook outperform day students marginally, but noticeably, by up to a third of a grade. This is almost certainly a product of effective systems for the management of 'prep' time in boarding and the personalised monitoring of students' progress provided by highly developed boarding tutoring. Last but not least, the higher education success rate of students from state boarding schools is impressive. Selective state boarding schools can regularly field 20 to 40 or more serious contenders each year for Oxbridge and medical, veterinary and dentistry schools and other leading universities in the Sutton Trust 13 or Russell Group.  
Preparation for university
Boarders and their parents value the years of residential study gained at boarding school. These are considered to be the best possible preparation for university because of the opportunities not just for study but also for accelerated development of vital qualities like independence and resilience. For Service parents in particular, it is worth looking at state boarding schools which combine boarding with a selective entry policy, often where the school forms part of a local authority with grammar schools, such as Kent or Buckinghamshire. 
State boarding education is no different from any other form of education in that it is not focused on academic achievement at the expense of everything else. Our family of schools is rightly committed to as wide a range of co-curricular activities as possible. It is typical to find both a thriving CCF (Army/RAF/Navy) unit and a Duke of Edinburgh's Award scheme, both of which both provide outstanding opportunities for personal and leadership development. Combined with the rich musical and sporting programmes our schools offer, one can readily appreciate why they are increasingly in demand. To meet this demand, at Cranbrook we have recently changed our age range to admit pupils at age 11 and we have built a new sixth-form centre to cater for growing demand from boarding and day pupils at sixth-form level.  
One of the best ways to find out about state boarding is to go to the BSA State Boarding Forum's website at www.stateboarding.org.uk Or why not come and find out for yourselves! We are extremely proud of our pupils and what we have to offer and would love to meet you.